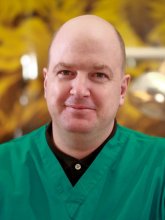 I am a dentist and I have to wear a mask all the time. I did this before the COVID-19 pandemic, being constantly exposed to all the other threats that people seem to neglect today.
The Shilma mask I tested seems good to me, considering the design and the shape that doesn't steam the glasses. This is a strong feature of the mask. It is also light and easy to wear.
However, people tend to approach protection onesided. I wear a mask not only to protect others, but also to protect myself. In this regard, I do not have the same feeling of protection, of air filtration that a so-called ordinary mask offers me. I will be happy to learn that I am wrong.
My advise is to wear this new mask called Shilma in addition to other classical means of barrier.
Dr. Grigore Lazarescu, DDS, PhD